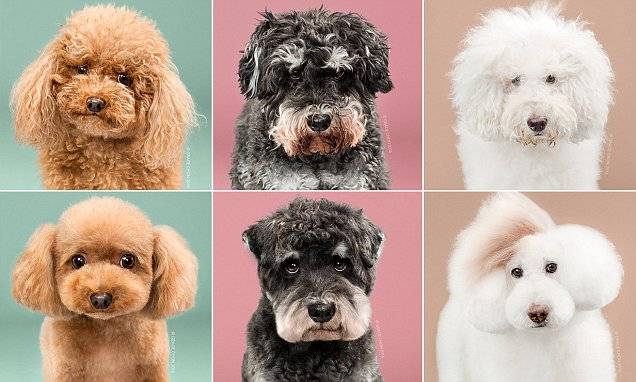 Every breed of dog is different, we've got the perfect package for every Pooch
We're open 7 days week, so you can pick the most convenient time for a groom
All of our customers leave reluctantly, with tails wagging
---
Prices are dependent upon a number of factors including size, breed, temperament, coat condition etc, please see our menu as a guide.
Hand Stripping, ultrasonic teeth cleaning, furmination £POA
For a bespoke quote either pop in to our salon or call us on 01208420999 alternatively you can email us grooming@smartbreeder.com
---
Smartbreeder is Manchester's premier Doggy grooming parlour & spa offering a wide variety of services to suit most dogs needs.
Our highly trained City & Guilds qualified, award winning grooming staff are focused on delivering the best possible expert quality service in a safe & relaxing environment free from cages & drying cabinets.
We take care of your pooch using only the very best natural products and use the most up-to date equipment & technology on the market.
---
Climate controlled to ensure that the temperature is consistent and comfortable for your dog all year round, our ambient lighting and adaptil diffusers also ensure that your dog remains calm and stress free throughout their grooming experience.
The salon is fitted throughout with the highest quality anti slip surface to ensure your dog's safety during and after the grooming process. Our floor is kind to paws and means we can keep the salon clean and hygienic.
We teamed up with a special fabricator to build custom baths that take into consideration different sizes and types of dogs, this way we can make the groom as easy and comfortable as possible for your dog.
---
Using sub standard bathing and grooming products can be detrimental to your dog's coat. We use only high end professional shampoos, sprays and spa products.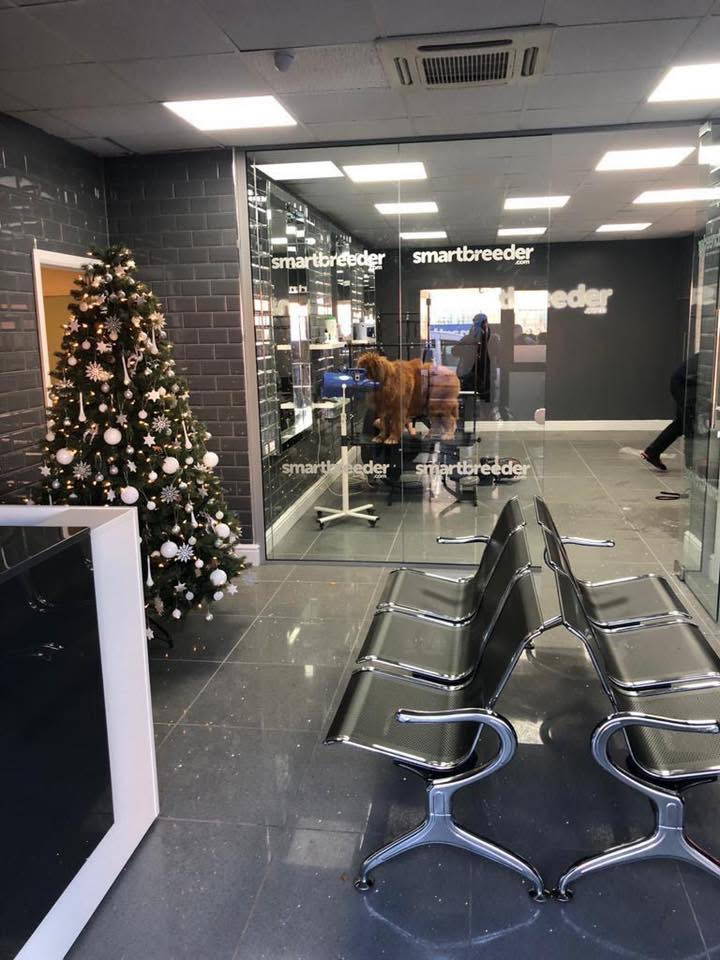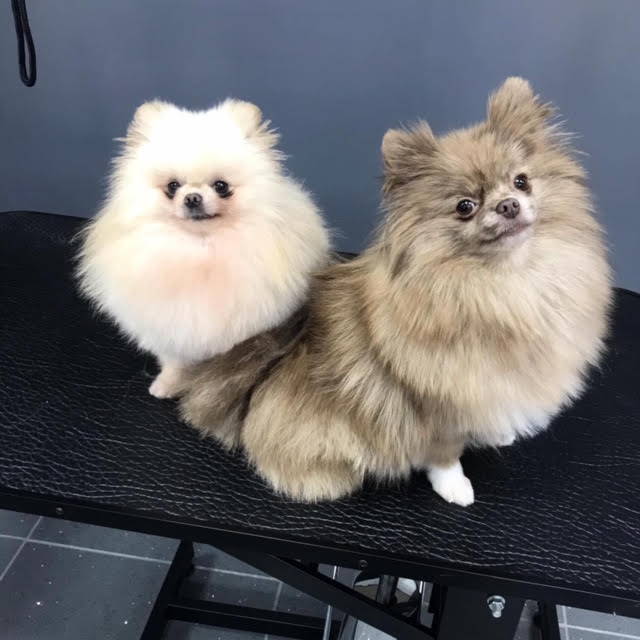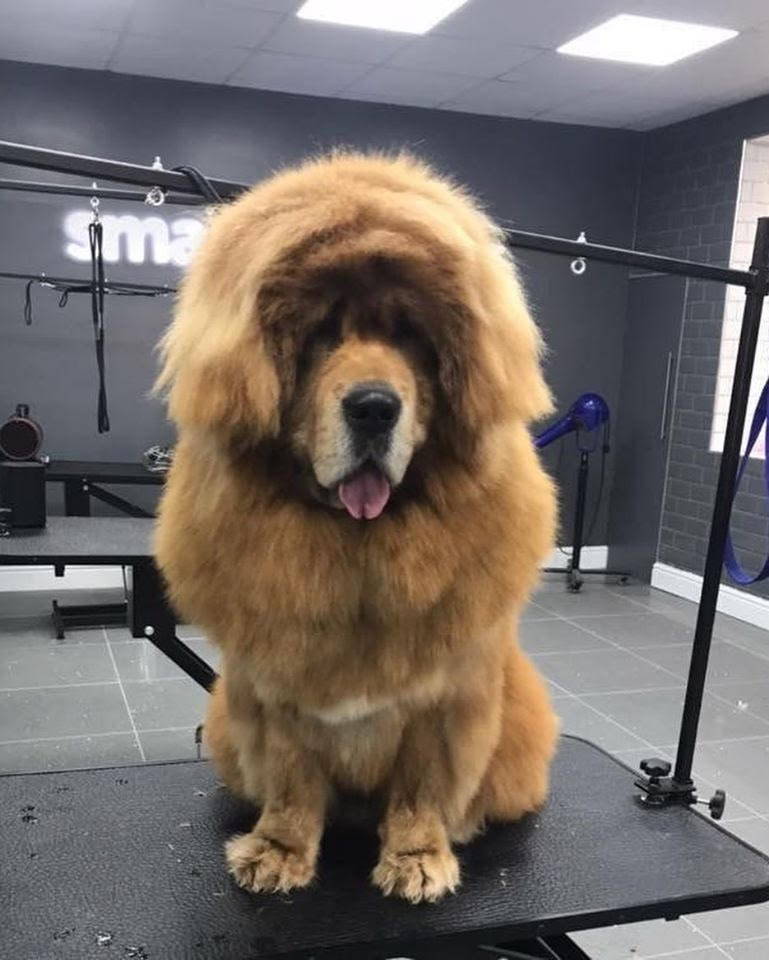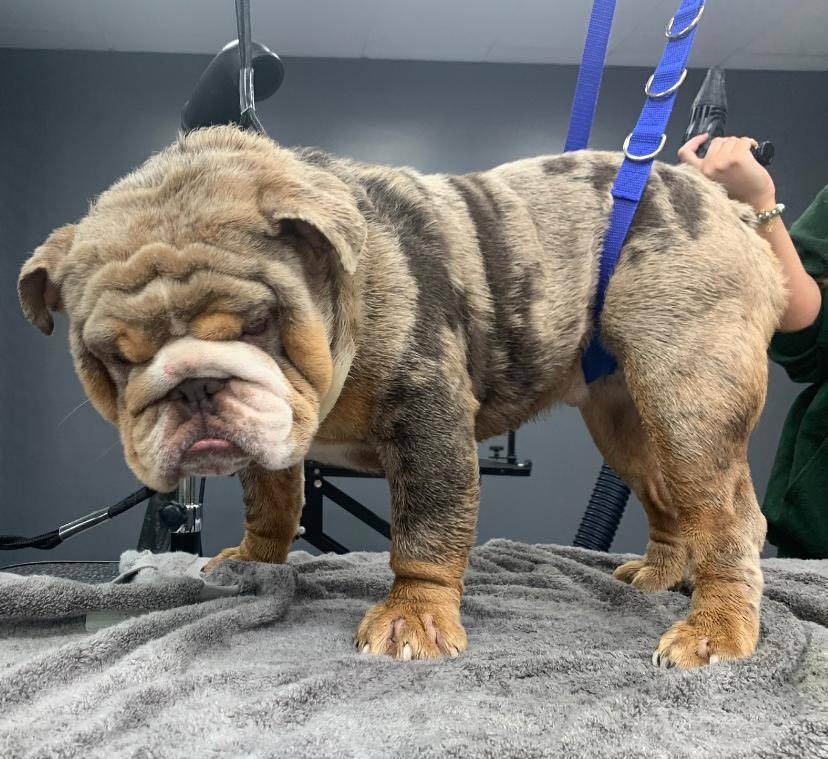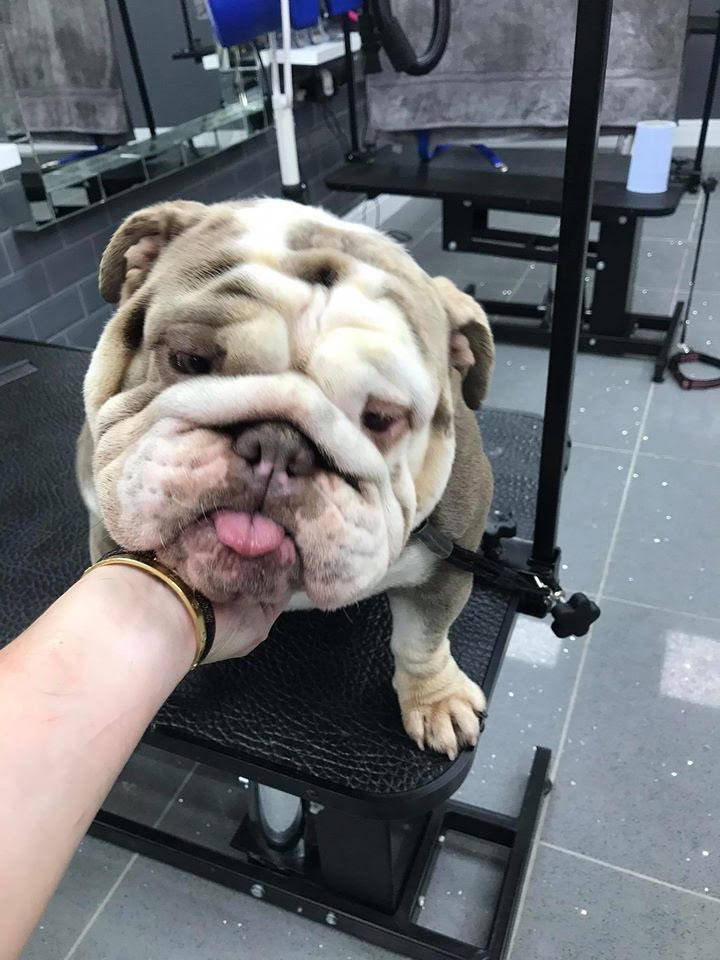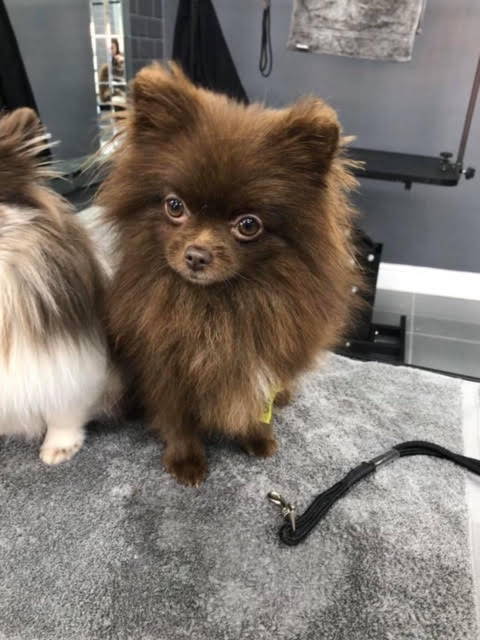 "The people are lovely, the service is reliable and my dog Roger loves it so much he hardly wants to come home! You're awesome, thank you Smartbreeder
Deborah C
15 DEC 2019, 12:21
"Amazing and attentive staff, the groomer did and amazing job with my baby Linda even though she can be a wee bit too excited and unruly, result was beautiful!
Hannah L
15 DEC 2019, 14:42
"Very pleased!!! Millie looks super smart, smells amazing and I was really impressed by the calm and warm atmosphere. First time using but will be back. Thank you!
Alison S
15 SEP 2017, 14:42
TO BOOK CALL NOW ON 07399824533