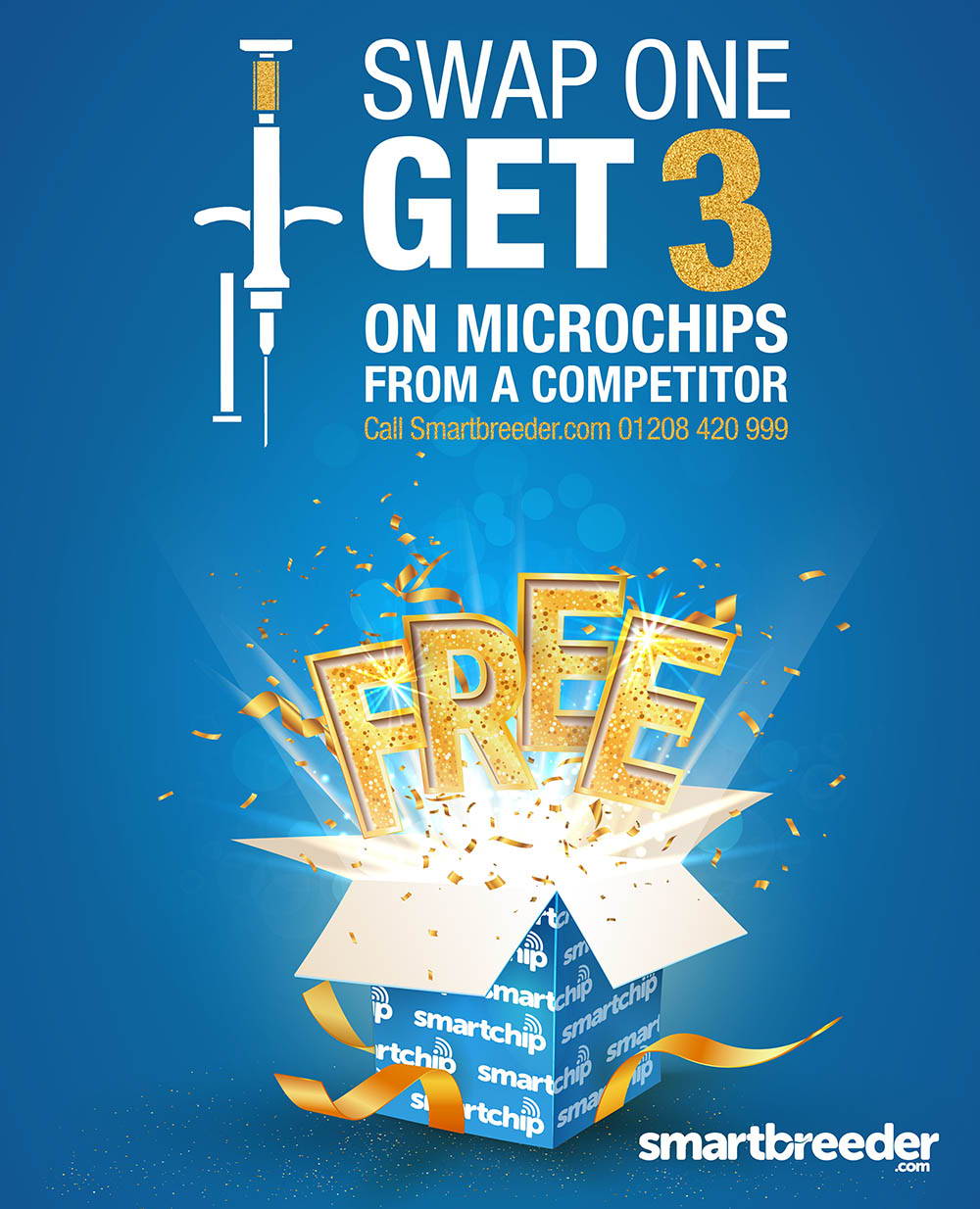 SWAP
Whether it's 1 Microchip or 10,000 we will swap each competitor Microchip for 3 of ours.

HASSLE-FREE

Our courier will collect your old and deliver your new chips at the same time. FREE

FREE TRANSFERS

Each microchip comes with FREE registration and
2 FREE new owner transfers.

→ Microchip a litter for a breeder
→ It's free from you to them
→ free again from breeder to new owner

SIZES

We stock 12mm Standard, 10mm Midi, 8mm Mini & 7mm Nano

LASER TAG

Each microchip also comes with a laser disc dog tag with the unique serial pin etched on-to the back of the chip - we are the only supplier that offer this.

DATABASE

Microchips are registered to smarttrace database (FULLY ICO/DEFRA APPROVED & COMPLIANT)

SUPPORT

Our UK based call-centre is full operational 24/7 365 days a year.

QUALITY

Unlike any other Microchip supplier in the UK we manufacture our own microchips so we 100% GUARANTEE the quality of every microchip